Too Faced Midnight in the Garden of Glamour Fall 2011 Makeup Collection
E
sta es otra coleccion para este FALL 2011, que ya esta disponible en los Estados Unidos.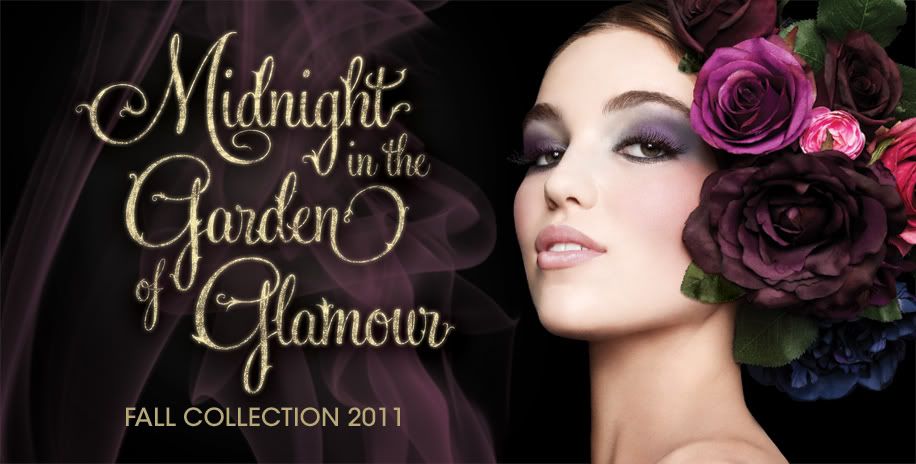 La Coleccion Incluye:
New Smokey Eye Shadow Collection, $36.00

Colores: Firefly (silvery taupe), White Lie (sugar white), In A Flash (silver shimmer), Cloves (bronzey brown), Nice Ash (charcoal), Smoking Jacket (black plum), Up In Smoke (black brown), Smokin Hot (matte black), Smolder (matte navy)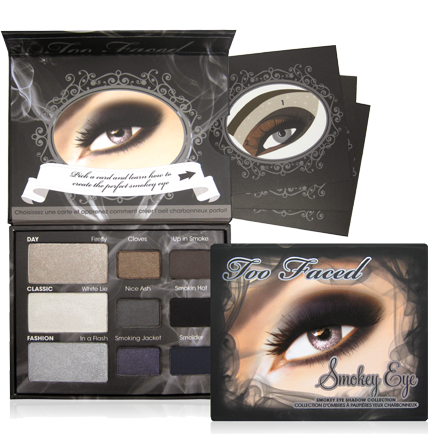 Exotic Color Intense Eye Shadow Single, $18
COP A TEAL,Peacock Blue
FIREFLY, Antique Gold Shimmer
NICE STEMS!, Golden Clover
COPPER PEONY, Copper Sun
MIDNIGHT MIST, Midnight Sapphire
PETALS TO THE METAL, Metallic Brown / Blue
FRILLY LILLY, White Crystal Shimmer
POISON ORCHID, Midnight Amethyst
VOILET FEMME,Lavender
ENCHANTED GARDEN,Golden Expresso
MAGIC MUSHROOM, Neutral pink shimmer
NIGHT NYMPH, Black Silver Shimmer
Perfect Eyes Waterproof Eye Liner

,

$18
PERFECT BLACK, Black
PERFECT PEACOCK, Teal
PERFECT BLACK ORCHID, Blackened Plum
PERFECT PURPLE, Purple
PERFECT BROWN, Brown
PERFECT STORM, Charcoa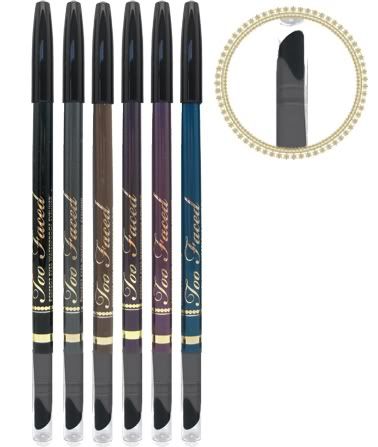 Shadow Insurance in Lemon Drop, $18
Size Queen Mascara in Black

,

$21
Shadow Brush Essential 3-piece Set , $39

Liner / Smudger, Lid / Smoker and Crease / Blender

Sinceramente ame las brochas, seguramente andare por algun estan de Too Faced para probarlas aver si que tal, ame que son rosaditas bien chic estan preciosas. Las sombras hermosas y el rimel se ve genial.. :)
E
spero que les guste .
No olviden pasar x mi canal en Youtube si tienen ganas.
Besossss :)
S
o
l
c
i
t
o
M
a
k
e
U
p